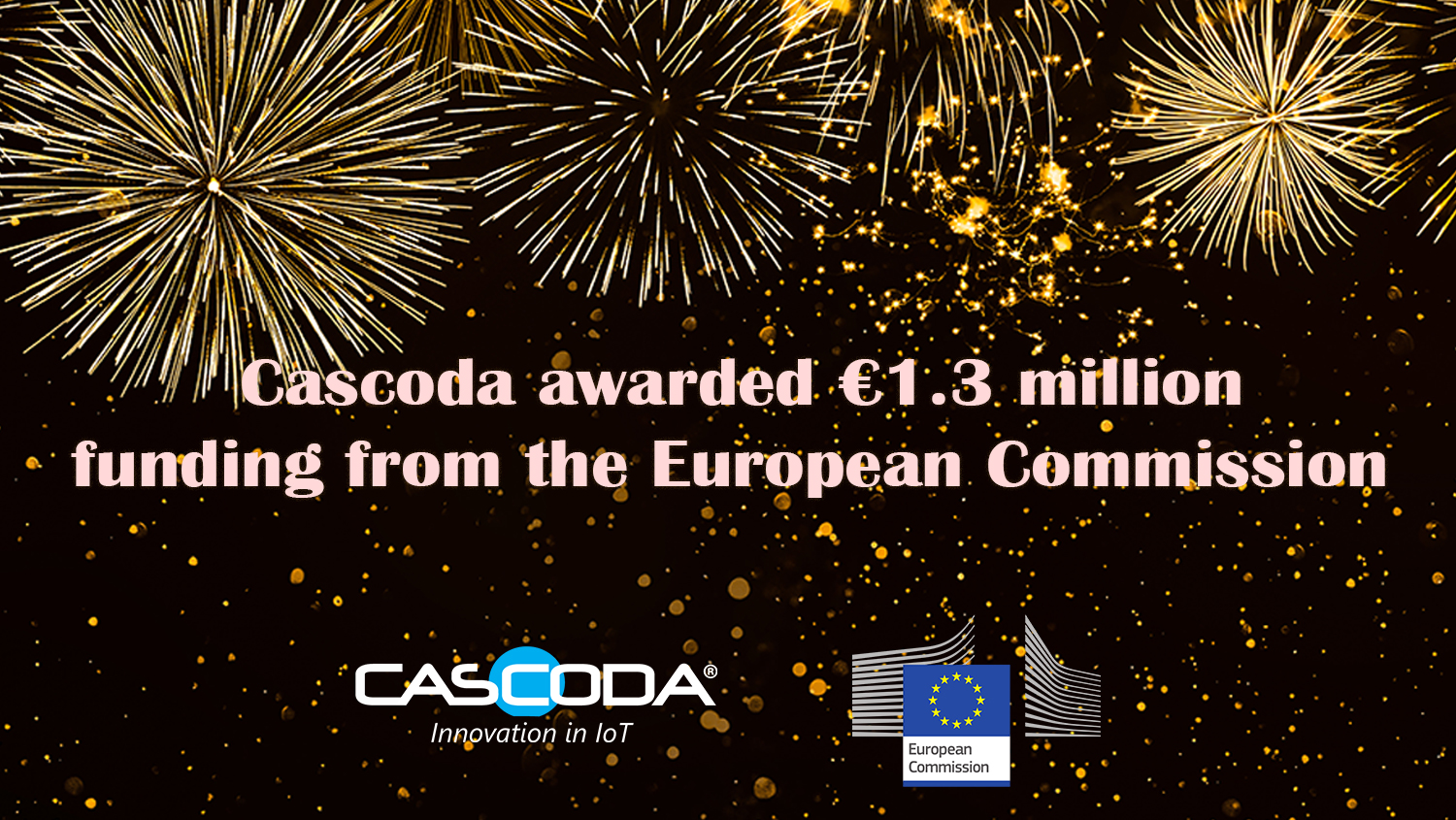 This award accelerates Cascoda's commercialisation strategy and further expands our roadmap
Southampton Science Park, 8/9/2019 – The Horizon 2020 program is the largest EU Research and Innovation program with approximately €80 billion of funding over seven years. Cascoda's award of €1.3M, under the Horizon 2020 Small and Medium-Sized Enterprises (SME) Instrument program, accelerates Cascoda's commercialisation strategy and expands our roadmap.
Horizon SME instrument funding supports small and medium-sized companies with breakthrough ideas and the ambition to scale up internationally. Cascoda is one of just five percent of applicants to receive this award.
The European Commission evaluates projects based on a strict criterion including impact, excellence and execution. In particular, the scalability of the innovation and the potential for exponential revenue growth in a growing global market are key considerations. Cascoda's disruptive SMARTRange™ technology has been selected as meeting this criterion by satisfying a huge unmet market need in the Internet of Things (IoT).
IoT, the so-called 4th industrial revolution, is a fantastic growth opportunity which will bring tremendous societal, economic and environmental benefits. By 2025, there will be 75 billion (IoT) devices worldwide, a fivefold increase in ten years, with the global market value of the IoT projected to reach €80 trillion.
Most applications demand that IoT devices provide the range of WiFi, in order to be installed in or alongside existing wireless infrastructure. However, according to the latest Smart Meter Survey by the Office of Communications (Ofcom), existing 2.4GHz IoT radios can only provide reliable wireless coverage in 36% of UK homes.
Cascoda has developed SMARTRange™ specifically to solve this problem. SMARTRange™ is a disruptive wireless transceiver technology based on a completely new type of radio demodulator. This novel, patent-protected architecture dramatically improves receiver efficiency, thereby doubling the range over the existing state-of-the-art, while maintaining ultra-low power consumption and enabling secure, direct internet connectivity based on strong international standards.
CEO of Cascoda, Bruno Johnson, says "We are very pleased to have achieved this milestone, which demonstrates that a panel of top EU experts share our belief that SMARTRange™ overcomes a clear and unmet need by overcoming the range issue for 2.4GHz IoT in major market such as the EU, Japan and Korea, where IoT transmission over 10mW is illegal. We designed SMARTRange™ specifically to overcome this problem though improved receiver efficiency."