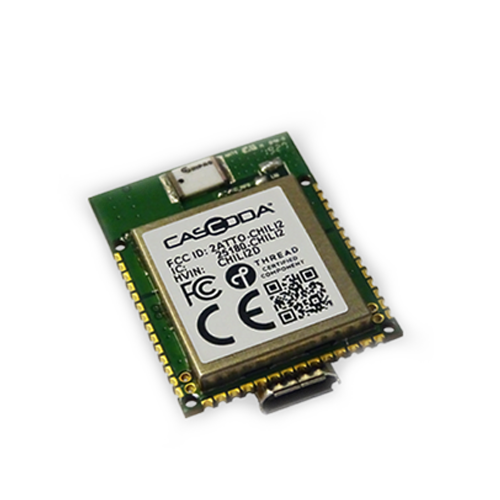 Overview
The Cascoda Packet Sniffer is a tool for capturing IEEE 802.15.4 traffic, used by Thread, KNX-IoT, Zigbee and more. It is ideal for analyzing network problems, learning about IoT protocols and debugging IoT applications. Thanks to our industry leading receive sensitivity, even the faintest packets can be captured, ensuring an accurate picture of the behaviour of the network.
The Packet Sniffer works with Wireshark, the world's most popular network analyzer, and can be used with existing Wireshark installations.
Features
Detect and decode Thread, KNX-IoT, Zigbee and more on any
channel
Industry leading receive sensitivity of -105dBm: captures the
faintest packets
Decrypt network- and application-layer encryption
USB Support - plug into any Windows computer
Easy set-up and installation
Familiar interface, works with official Wireshark releases
View live packet capture, or save directly to a PCAP file
Getting Started
Read our Getting Started with the Packet Sniffer documentation.