Control Software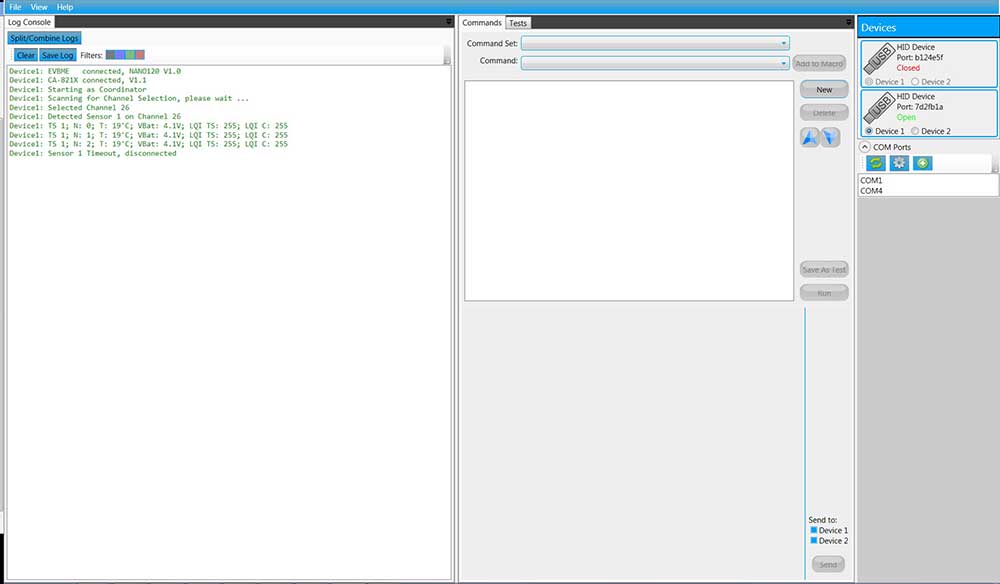 Wing commander™ is a Windows application for controlling Cascoda transceiver modules. It has been designed to help design, develop and evaluate systems based on Cascoda's products.
Features
Connect to devices via USB or serial UART
Send and receive IEEE 802.15.4 packets with support for higher level protocols via user configurable definition files
Built‑in scripting functionality for automated testing
Customizable log window with filtering and output to .rtf files
Device testing interface for transmit and receive performance measurements
Graphical display of channel quality metrics during performance testing with ability to save results to .csv files for further analysis
Spectrum analyzer function, with RMS averaging, peak hold and signal analysis
Wing commander™ has been tested on Windows® XP (32 bit) and Windows® 7 (32/64 bit).