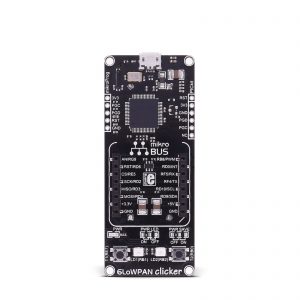 6LoWPAN clicker
6LoWPAN clicker is a compact development board with a mikroBUS™ socket for click board connectivity.
It carries Microchip's PIC32MX470F512H – 120 MHz/150 DMIPS, MIPS32® M4K® core microcontroller. And Cascoda's CA-8210 2.4GHz IEEE802.15.4 transceiver.
Buy it now
Creator Ci40 Hub
Creator Ci40 hub is a high-performance, low-power IoT hub that packs Ethernet, Wi-Fi, 802.11b/g/n/ac, Bluetooth Classic and Low Energy and Cascoda's IEEE 802.15.4 radio onto a powerful IoT gateway with expansion ports for even more RF standards or development ideas.
Buy it now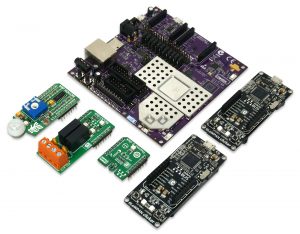 Creator Ci40 Kit
Creator Ci40 kit has everything you need to get your IoT development underway. Including sensors, actuators and an IoT hub to securely connected and managed your devices in one place. Comes complete with free open-source LWM2M + IPSO object IoT Framework for scaling and deployment.
Buy it now